1st iteration
This lo-fi prototype indicates the 4 key features by applying insights to design.
Feature 1. Find Nearby Events based on GIS
Flying drones is the key need of drone pilots. This feature provides users a way to find events related to drones to connect to drone groups.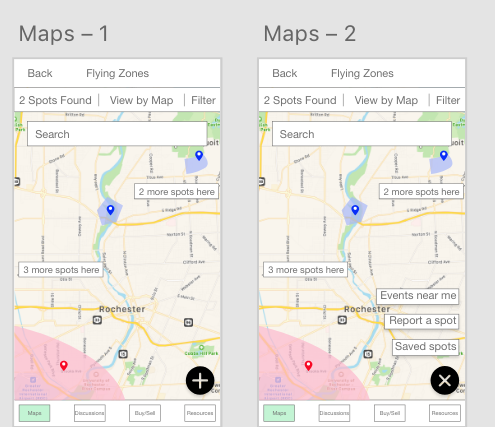 Feature 2. Discussion Board
A simple concept of Gamification is added in this section to encourage the users to ask more questions and give more answers. The profile data suggested it would be helpful in reducing spam.
Feature 3. Marketplace to buy and sell
The drone pilots can sell their old drones or drone parts at a cheaper price here. Verified sellers can also use this platform to reach out to more people.

Feature 4. Resources for reliable data